Trips and Tours
***Attention: We are now using a new online process and you will need to create a new account. The new system is very user friendly and easy to use but if you need assistance you can reach the Community Education Department at 586-783-6330
---

---
---
---

---
---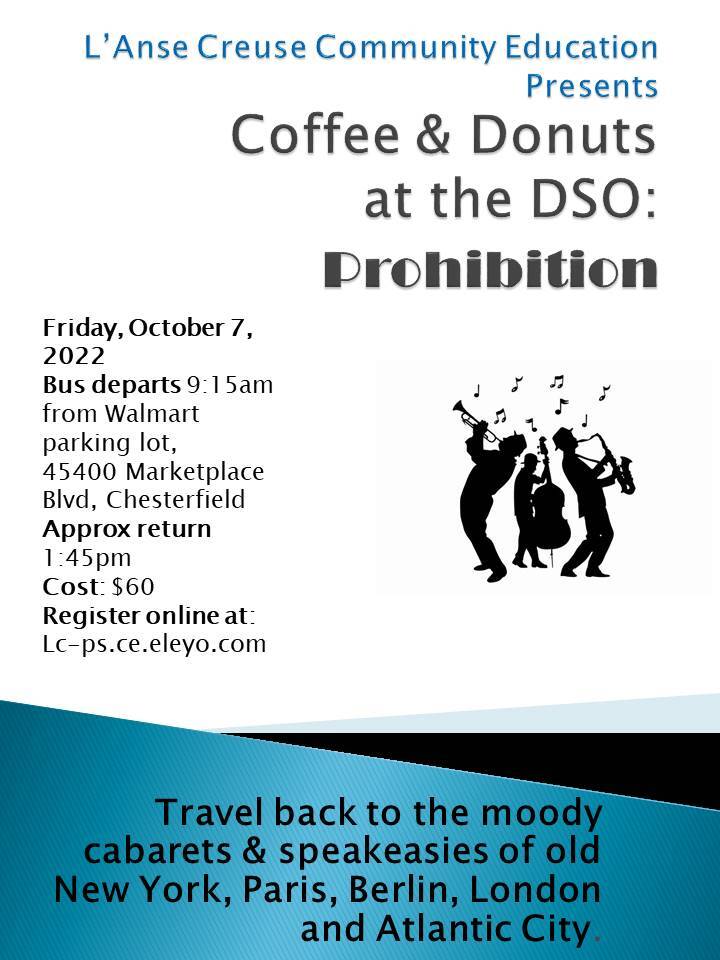 ---
Register here for Fiddler on the Roof
---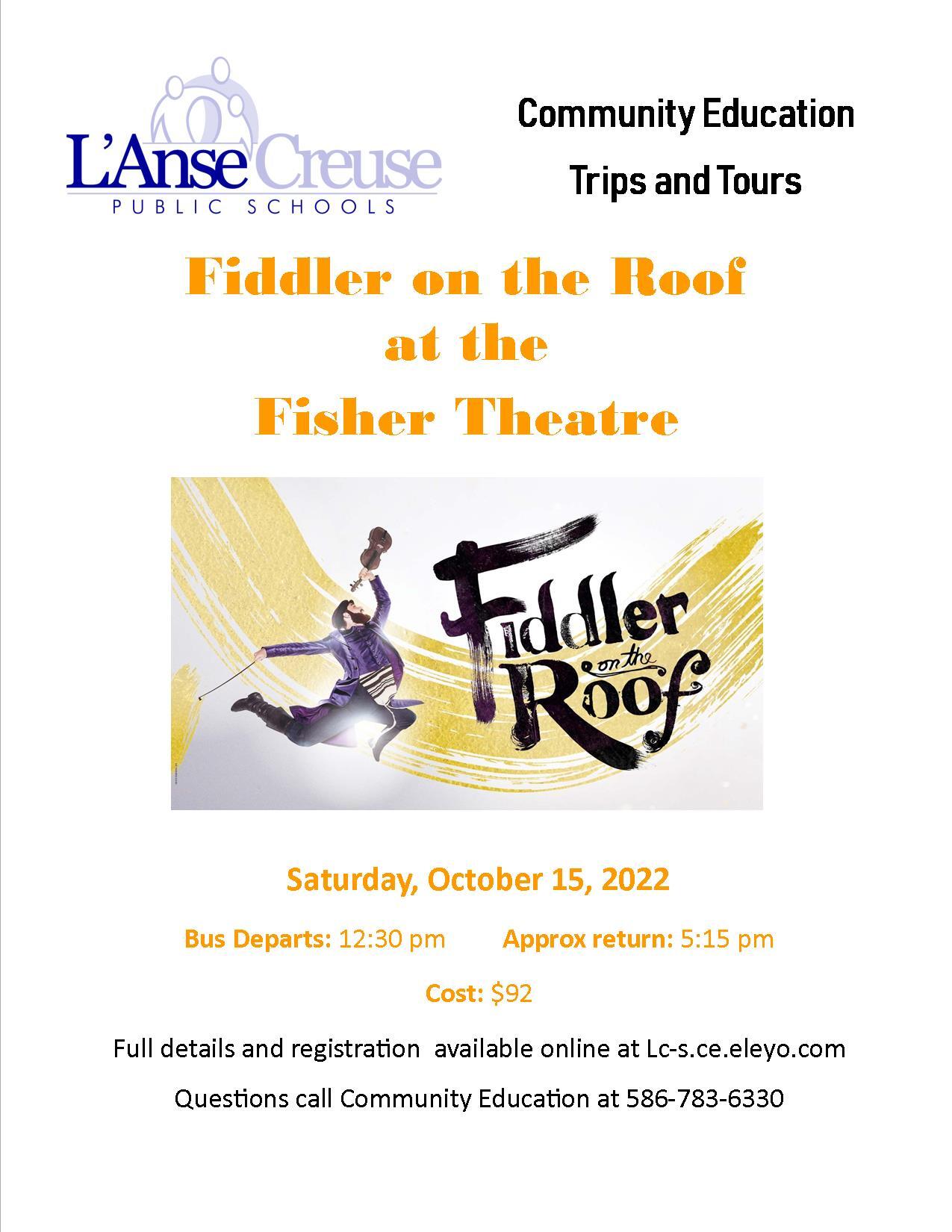 ---
---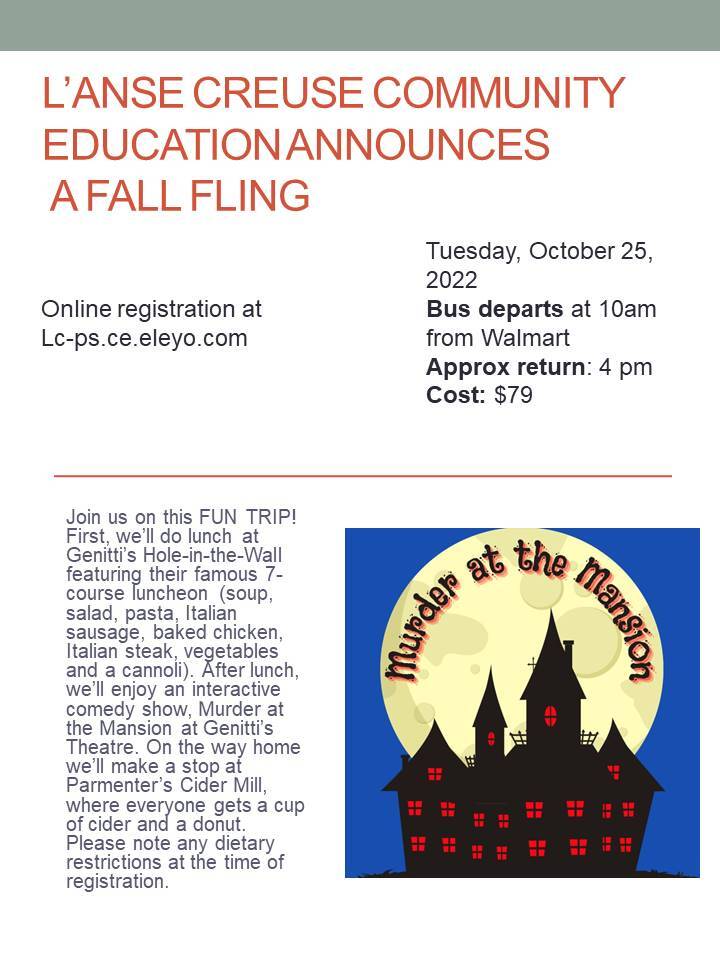 ---
---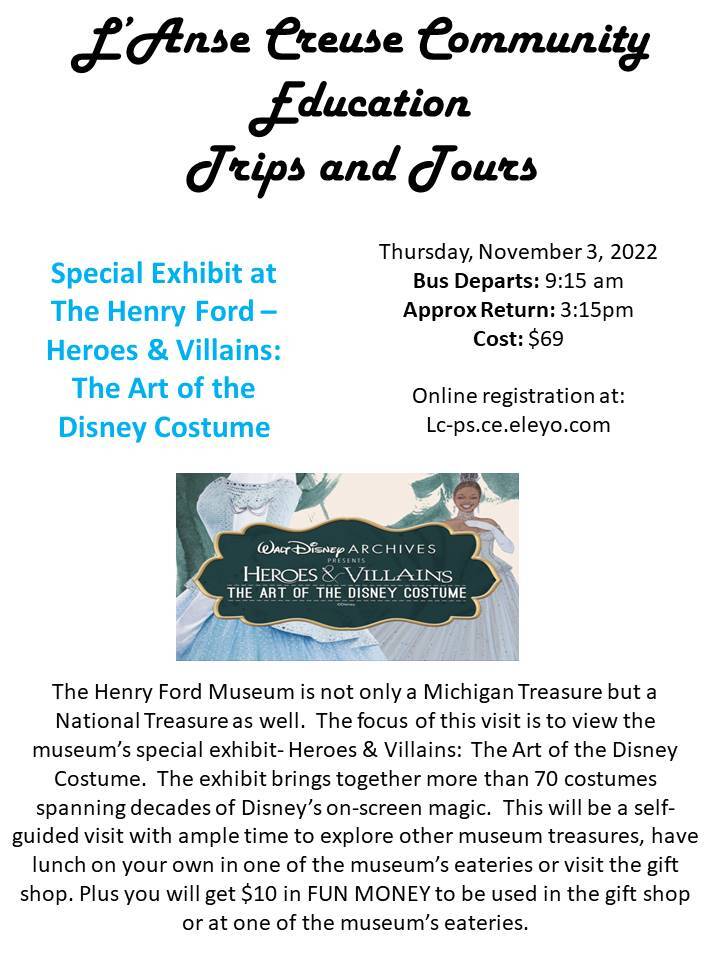 ---
---
Register here for Sound of Music
---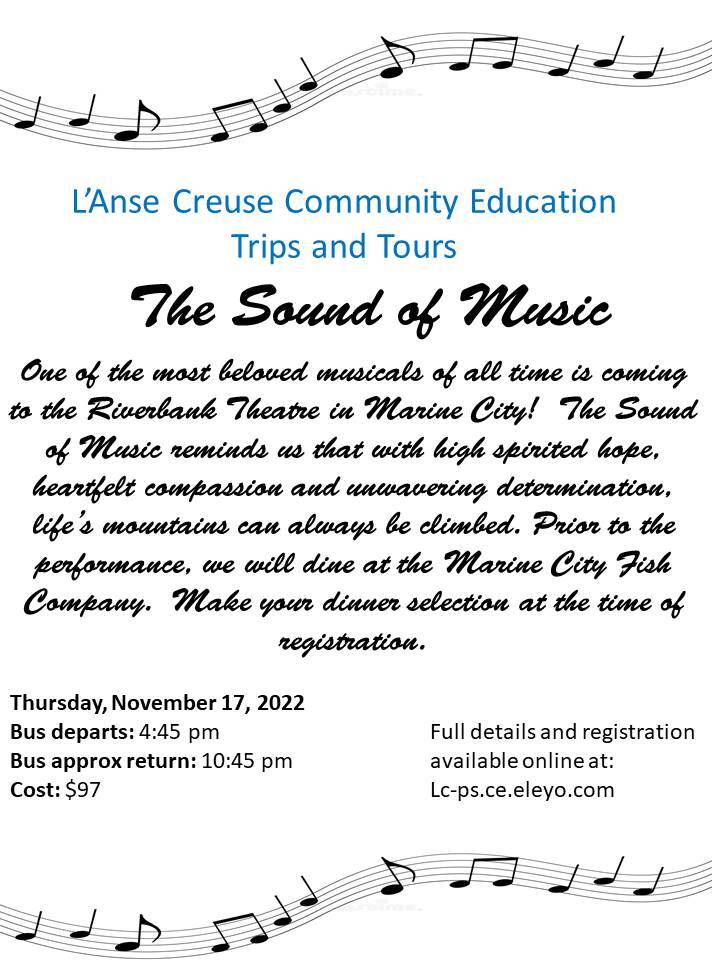 ---
Register here for DSO Sci-Fi Spectacular
---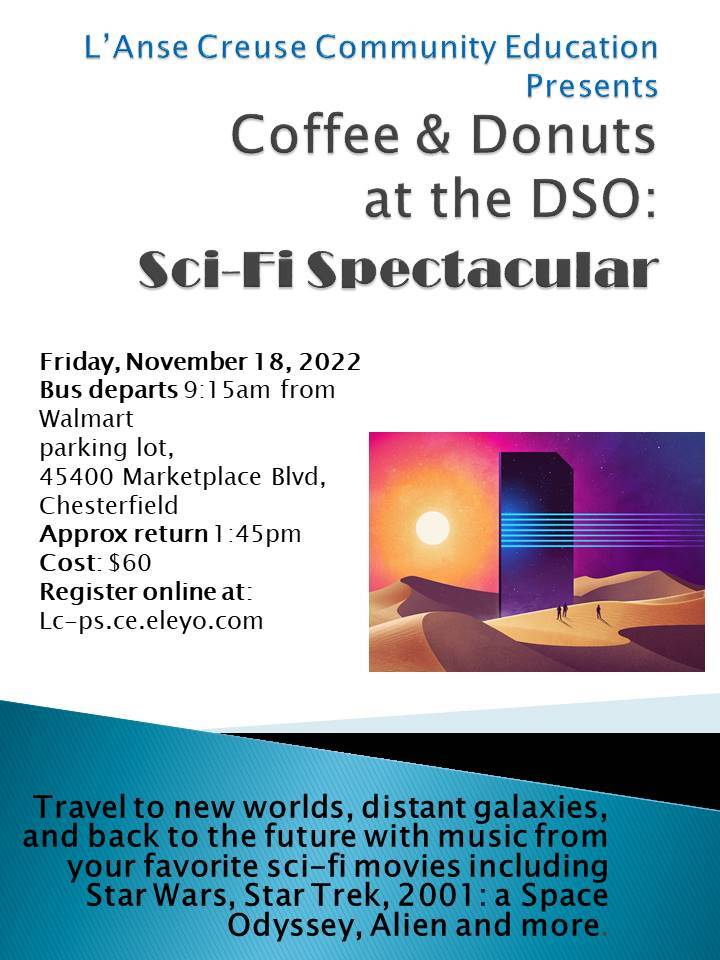 ---
Register here for DSO - Home for the Holidays
---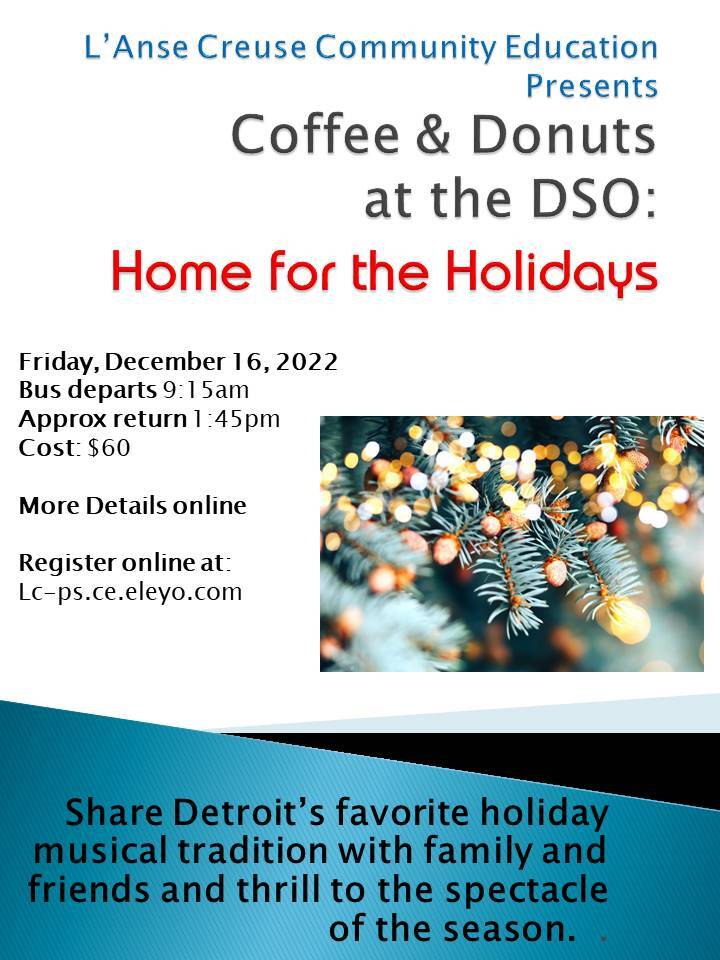 ---
Buses Depart from

Walmart

45400 Marketplace Blvd

Chesterfield MI 48051

New to registering online? In-person lessons with guided support will be offered in the computer lab at the following time:

Tuesdays from 12:00 noon - 1:30 pm

Location: Wheeler Community Center

24076 F.V. Pankow Blvd.
Clinton Township, MI 48036

*You must have an email address already established to attend.
Registration
To register for any program, please visit Community Ed Registration.
Help creating a new account/or registering for trips:
Join us Tuesdays from 11:30am to 1 p.m. at
Wheeler Bldg
24076 Fredrick Pankow Blvd
Clinton Twp MI 48036