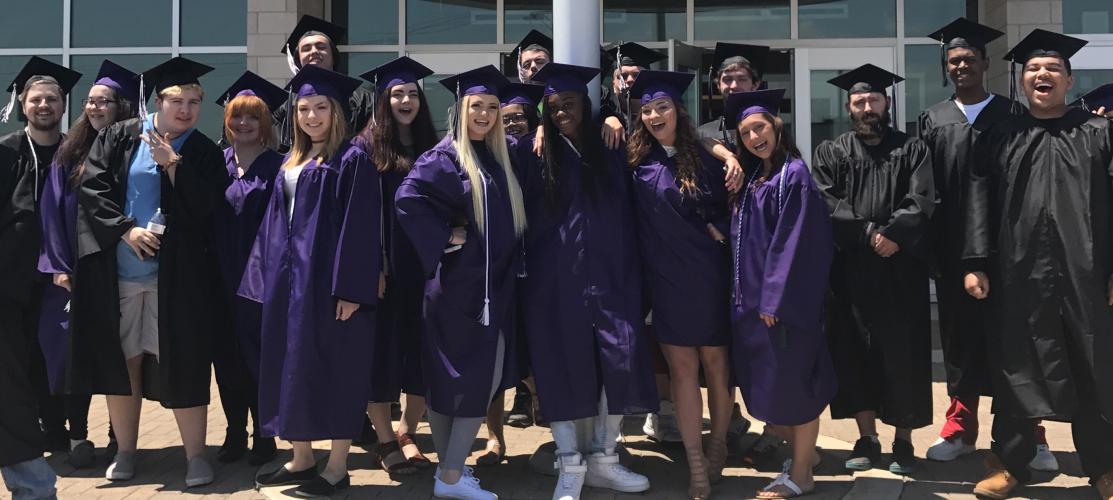 DiAnne M. Pellerin Center

24001 F.V. Pankow Blvd.

Clinton Township

,
MI
48036

P:

(586) 783-6420

F:

(586) 783-6423

Welcome to the Pellerin Center
Jeff Glombowski

glombje@lc-ps.org
Director
Raymond Henderson

hendera@lc-ps.org
Associate Director
Jennifer Barnes

barneje@lc-ps.org
Secretary
Jesse Fairman

fairmje@lc-ps.org
Secretary
Lynette Swiben

swibely@lc-ps.org
Secretary
School Hours (M-F)
7:27 a.m. - 12:52 p.m
Periods 1, 2, 3 - M & W (A)
5, 6, 4 - T & TH (B)
Alternate Friday Schedule:
A: 9/18, 10/2, 10/16, 10/30.....
B: 9/25, 10/9, 10/23....
Half Day Schedule
7:27 a.m. - 10: 12 a.m.

Office Hours (M-F)
7:00 a.m. - 3:00 p.m.
It is time! Finish your High School Journey with us.
Enrollment for the 2020-2021 school year is now open at the Pellerin Center.
The Pellerin Center enrolls students of all ages and offers multiple options of high school completion as well as GED prep classes and on-site GED testing (PearsonVue). On-line classes are available.

Space is limited, so please complete an online enrollment form to secure your orientation and enrollment date.
On-line enrollments will be contacted to confirm receipt of the registration packet and provide orientation dates.
https://www.lc-ps.org/downloads/enrollment/on_line_registration_packet.pdf
Enrollment Packets will be taken: During the School Year at each individual building
Calendar

No School for All Students - Thanksgiving Recess

Calendar:

District Calendar

Elementary – 1/2 day early dismissal

Calendar:

District Calendar

Committee of the Whole Mtg - 2:30 pm

Calendar:

District Calendar

No School for All Students - Full Day Professional Development for Teachers

Calendar:

District Calendar

Regular Board Meeting - 6:30 pm

Calendar:

District Calendar

School Closed for All Students - Martin Luther King Jr.'s Birthday Observance

Calendar:

District Calendar