Community Education
---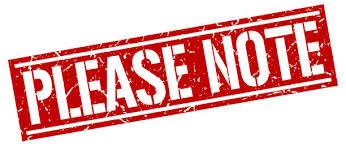 All trips and classes through L'Anse Creuse Community Education have been canceled until further notice.
If you are currently registered for an event that has been canceled, we will contact you and issue a refund or a credit to your account that can be put toward a future event. For classes canceled in a session already in progress, a prorated refund or credit will be issued. Thank you for your patience and understanding.
Brochure and Registration
L'Anse Creuse Community Education offers many youth and adult enrichment programs such as swimming, trips & tours, senior citizen programs, fitness classes, special interest classes, arts & crafts, children's classes and much more!
---


View the 2020 Winter Brochure by clicking here or on the image above.
Registrations can be done online by clicking here: Community Ed Registration
Cancellations:
If the district is closed due to inclement weather, Community Education classes held in any L'Anse Creuse building are canceled. Trips will go on as scheduled unless you are notified otherwise. If you're registered for a class in an out-of district facility, please check with you instructor or that facility to determine the status of your class. Our complete cancellation and refund policy can be viewed in the brochure.
Contact, Hours & Location
Wheeler Community Center & Administrative Offices
L'Anse Creuse Community Education
24076 F.V. Pankow Blvd.
Clinton Township, MI 48036
(1/4 Mile S. of Hall Rd./E. off Gratiot)
Phone: (586) 783-6330
Fax: (586) 466-7515
Office Hours:
Monday - Friday
8:00 am - 4:00 pm