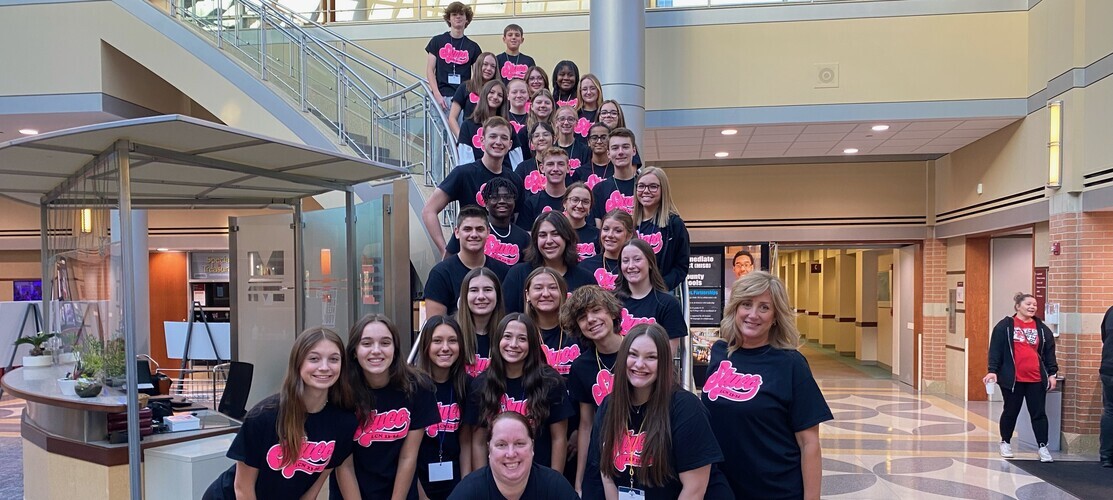 L'Anse Creuse High School - North

23700 Twenty One Mile Road

Macomb

,
MI
48042-5106

P:
(586) 493-5270

F:
(586) 493-5275

Welcome to LCHS-North
Follow Us On Social Media

Vision
"L'Anse Creuse... a community where all people work together so that everyone succeeds."
Mission
The mission of the L'Anse Creuse High School-North community is to prepare all students to be knowledgeable and contributing members of society. With a commitment to excellence, we will provide all students with the essential learning needed to be successful in life, encouraging all to become lifelong learners.
State Blue Ribbon Exemplary School
National Blue Ribbon School
Michigan Green School Evergreen Status

Video about LCHS-N
Office Staff
Meredith Beard

beardme@lc-ps.org
Principal
Nicholas Ellul

ellulni@lc-ps.org
Associate Principal (Students A-L)
Alysia Samborsky

samboal@lc-ps.org
Associate Principal (Students M-Z)
Steven Kostenko

kostest@lc-ps.org
Safety Officer
Michael Poljanac

poljami@lc-ps.org
Dean of Students
Frequently called extensions:
Building Phone: 586-493-5270
Counseling Office: ext. 1215
Sign in-out, Late arrivals: ext. 1214
Athletics Office: ext. 1213
Attendance: ext. 1270
Community Service: ext. 1230
Main Office: Option 3
Fax numbers:
Main office: (586) 493-5275
Counseling/Records: (586) 493-5276
Attention Parents/Guardians
If you have a comment or suggestion that you would like to give to the LCN building administrators, please use the following link:
LCN School Suggestion Box
Email addresses are required for every student. Report cards, progress reports, school and district messages and all other important parent information will be emailed through School Messenger only!
Please email or call Debbie Demick at 586-493-5270, ext. 1210 to provide or update your email address.
NEW ENROLLMENTS
If you've moved into the district and need to enroll your student please visit the L'Anse Creuse Public Schools website at www.lc-ps.org and click on the Parent tab then Enrollments. Print out the high school enrollment packet and collect all the supporting documentation on the checklist. Call Laura Forrey at 586-493-5270 ext.1212 to schedule an appointment to drop off the paperwork at the high school. Taking enrollment appointments M-F from 8:00am - 2:00pm.
Calendar

1/2 Day Early Dismissal for K-12 Students

Calendar:

District Calendar

No School for All Students - Memorial Day

Calendar:

District Calendar

Class of 2021 - Last Day of School

Class of 2021 - Last Day of School

Class of 2021 Graduation

Location:

Jimmy John's FIeld

Class of 2021 Graduation
Location: Jimmy John's Field
7171 Auburn Road
Utica, MI 48317
Time: TBD

Elementary – 1/2 day early dismissal

Calendar:

District Calendar

Middle School –1/2 day early dismissal

Calendar:

District Calendar

Final Exams for High School students – 1/2 day Early Dismissal

Calendar:

District Calendar

Elementary – 1/2 day early dismissal

Calendar:

District Calendar
Quick Links

2020 - 21 Bell Schedule


2020 - 21 Half Day Bell Schedule


Exam Bell Schedule - Semester 2


2nd Semester Calendar


Pankow Bell Schedule


Pankow Early Dismissal Bell Schedule


Completed Drill Schedule


School Annual Education Report


District Calendar


Bus Rules 2020-21


LCN Student Login Information


Pandemic EBT
2020-2021 Yearbook
NHS Blood Drive
Parent Portal Log on Page
Lunch Account Deposits
Cafe Chat
Athletic Eligibility Policy
Online Credit Recovery Payment
PaySchools - Online Payments
Junior/Senior Parking Permit Application
Sophomore Parking Permit Application
Driver's Training
Student Email-Office 365
LCPS COVID-19 Preparedness and Response Plan
Covid19 Resources for Schools
Not finding what you need? Please explore the parent or academic tab.