Classes & Events
Summer 2021 Update: Please continue to check this page or the registration page for updates and additional activities as they are added.
Our classes include:
Fitness/Exercise
Yoga
Music
Self Defense
Golf (for K - 5; will resume in the fall)
---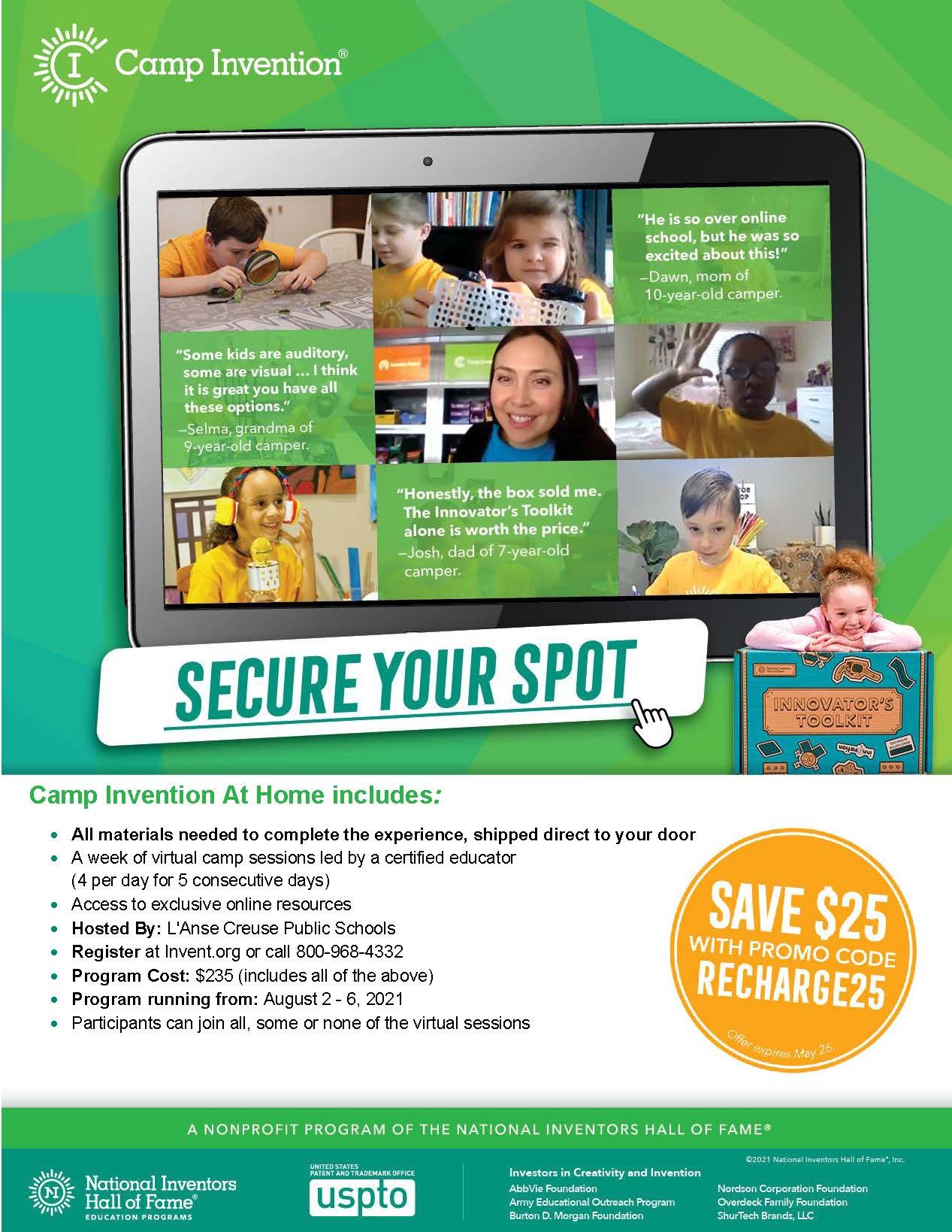 Registration is open for "Camp Invention At Home".
---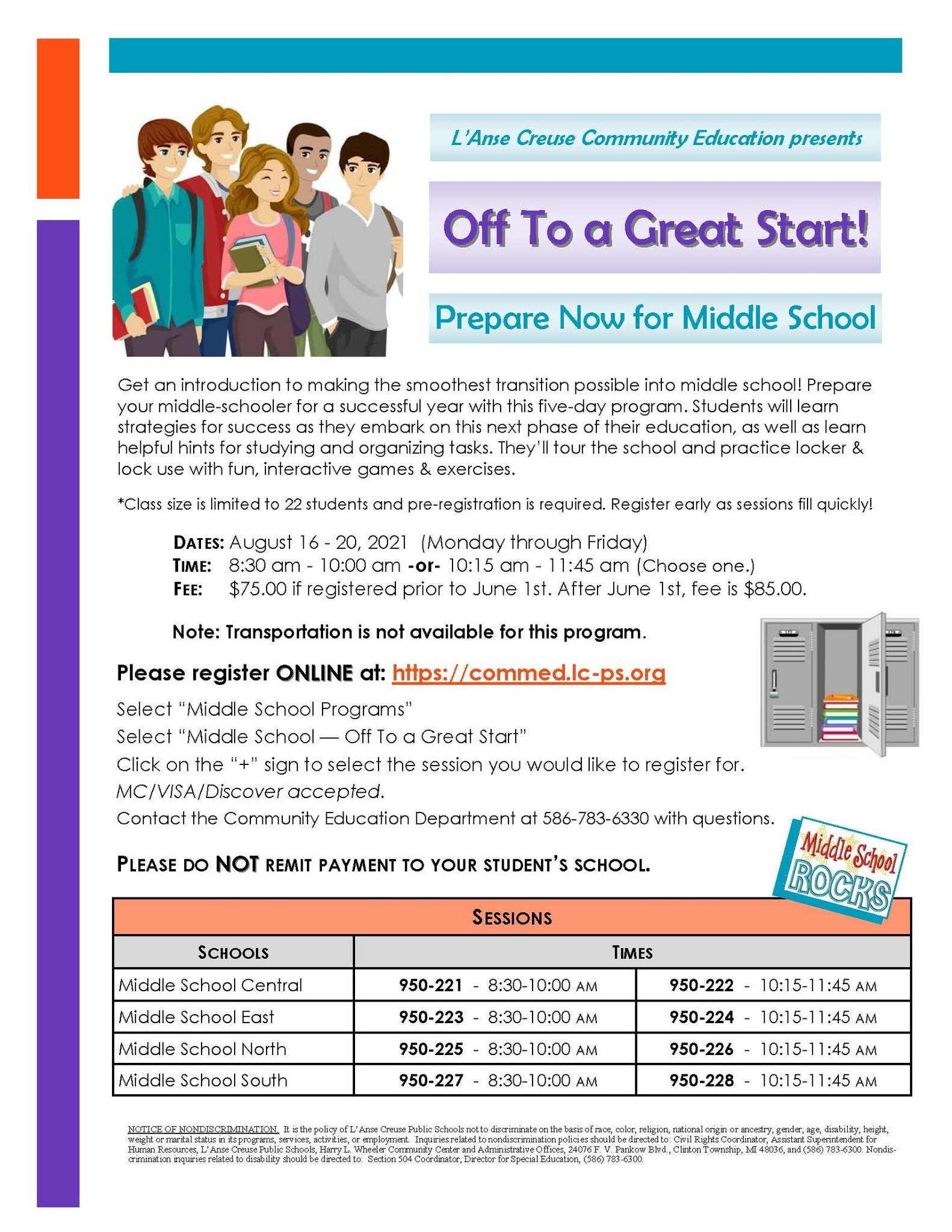 Registration is open for the "Off To a Great Start!" middle school program.
---

Virtual Class Tips
---
COVID-19
The well-being and safety of L'Anse Creuse students, families and community members is of utmost importance. We remain committed to providing education and enrichment programs throughout the district and are proud of the practices and efforts we have put into place to minimize the spread of COVID-19 within our buildings.
In order to maintain a safe environment for all, and following the MDHHS guidelines, L'Anse Creuse has implemented many safety procedures and protocols at all buildings to minimize the spread of illness and these will also be required for all in-person Community Education activities. Thank you for your support in keeping our schools and other facilities open and safe so everyone can continue to benefit from the outstanding education and programs we provide in L'Anse Creuse.