BOARD AGENDAS & MINUTES
The Board of Education meeting minutes and agendas are stored and available for review at the Harry L. Wheeler Community Center and Administrative Offices located at 24076 F.V. Pankow Boulevard in Clinton Township. Please contact Nikki Trask at 586-783-6300 ext. 1210 if you have any questions or would like additional information regarding minutes and agendas.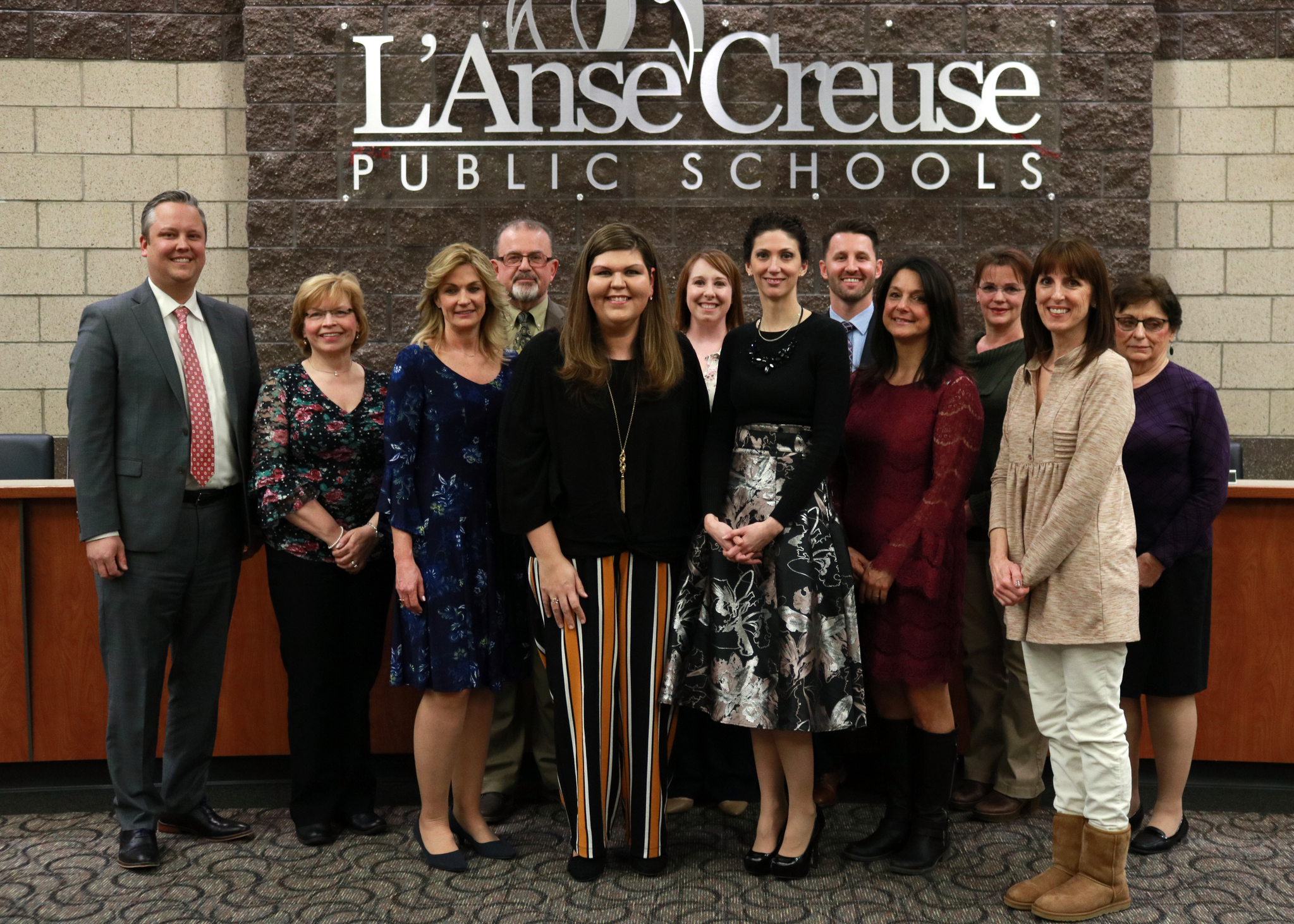 During the March 25, 2019 Regular Board Meeting, the Board and Administration recognized this year's Macomb County Outstanding Teacher of the Year Nominees, and thanked them for their hard work and dedication to L'Anse Creuse.
2019-2020 Board Meeting Minutes
2017-2018 Board Meeting Minutes