TV and Broadcast Media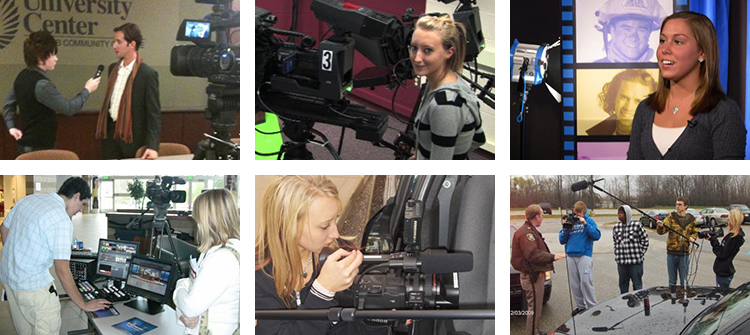 TV & Broadcast Media is a course designed to prepare students to explore careers in the television production field and to develop essential skills for employment in this field.
Students work on iMac computers to edit films on Final Cut editing software filmed in HD with studio lighting.
Students produce Music Videos, Commercials, Public Service Announcements, Studio Productions, Kinetic Typography, Children's Stories and much more.
Students learn expert techniques in picture composition, lighting, sound, scripting and shot selection.
This course emphasizes a hands-on approach to skill development with individual and group projects with the intent to broadcast on LCPS-TV.
Course Objectives
The student should be able to:
Understand and use television production terminology
Perform on camera in a professional manner appropriate to your audience.
Use all television equipment in the studio including, all cameras, the broadcast pix video switcher, the sound mixer, the lighting board and video editing software.
Work cooperatively in teams to create video productions
Create and evaluate storyboards
Explain and demonstrate the difference between numerous video genres, including, but not limited to: music videos, advertisements, interviews, electronic field production (EFP), electronic news gathering (ENG), and public service announcement (PSA).
Understand and demonstrate sensitivity for the student and faculty audience.
Demonstrate verbal and nonverbal communication skills in a format appropriate for student and faculty in a school setting.
Demonstrate respect for the television production equipment and the studio
Demonstrate responsible behavior in the production room and when shooting video outside of class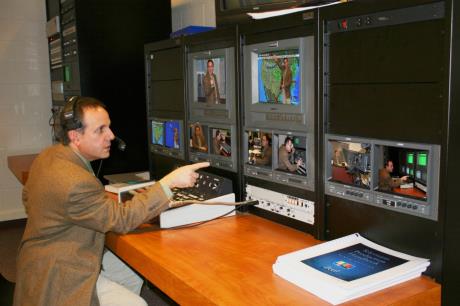 Michael Kaufman – Instructor
(586) 783-6570 ext. 2420

Sample Videos on Vimeo


Sample Videos on YouTube


Curriculum on Blackboard
Login: tvparent
Password: tvparent